European Hiking Holidays

European Encounters – Association for mutual comprehension e. V.
It is our target to make a contribution to friendly relations and positive mutual understanding between the people in Europe. In order to achieve this aim we organize hiking stays in our various partner regions.
We are independent with respect to any ideology. We are a mixed group of people of every age and origin, also coming from various professional backgrounds and we are totally open towards anyone interested in joining in and helping with our work. In Munich we also further the development of our idea: we organise meetings and walking tours.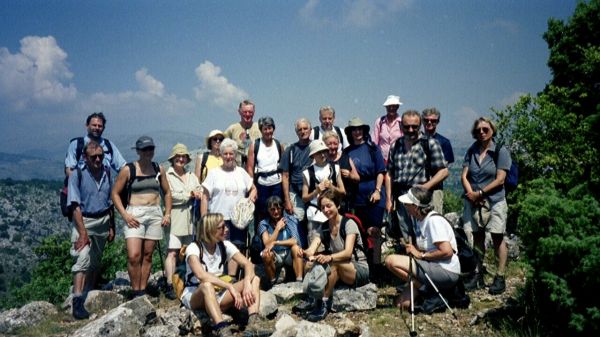 The Best Choice of Routes – Always in Good Hands
Our walking itineraries and programmes are planned in close partnership with local associations and hikers who are at home in the areas to be visited and who, as experienced guides, are able to lead us to the most delightful spots. Furthermore, the group guides, who are responsible for looking after the guests during their stay, are bilingual and experienced in dealing with groups. They will do their utmost to make sure that everyone feels comfortable.
It will not be necessary for native speakers of English to be able to speak French or German as normally there will always be enough guests with a good command of English. However, joining one of our walking groups can provide a great opportunity to practise foreign languages in a relaxed atmosphere.
Learning more about other people and societies
Encounters with other people are the true aim of our walking tours. Our groups always receive a warm welcome from the local hikers. Sometimes local people from previously visited areas will also join us. Apart from individual encounters, we would also like to make our guests familiar with social topics and/or related activities linked to the particular area we are visiting, i.e. subjects of European importance which contribute to a better under­standing of different cultures.
The presidents' message
Dear hiker friends,
Only a few weeks after the new hiking week program has been sent out, most of the hiking weeks are already booked out.
We hope that our new hiking and biking program for weekends during the following months will also attract your attention.
Thank you very much to all tour guides (among them some new ones!) for the wonderful offers! If you decide to enrol for one of our excursions don't forget to read the instructions.
We are looking forward to seeing you on one of our outings.

Yours, Isolde und Wolfgang!
P.S.: We hope you understand that we do not translate the weekend program into English, as it concerns only people who live in Munich and surroundings anyway and presumably speak German sufficiently well to understand times and destinations.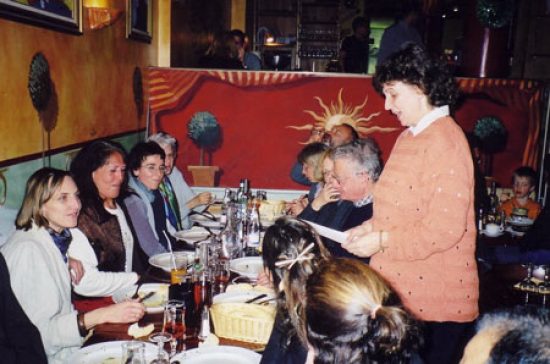 Die Stammtisch Termine 2017
Dienstag, 21.03.2017
Mittwoch, 26.04.2017
Dienstag, 30.05.2017
Mittwoch, 28.06.2017
Dienstag, 25.07.2017
Mittwoch, 20.09.2017
Dienstag, 17.10.2017
Mittwoch, 22.11.2017
im "Restaurante Portugal", Friedenstr.28. Am besten erreichbar durch den Ostbahnhof-Tunnel, links vom Reisezentrum. Am Ende des Tunnels gelangt man direkt auf die Friedenstraße. Dort biegt man links ab. Ab da sind es ca. 5 Gehminuten bis zum Lokal.